Trader Joe's is Selling $8 Coffee Plants—Here's How to Take Care of Them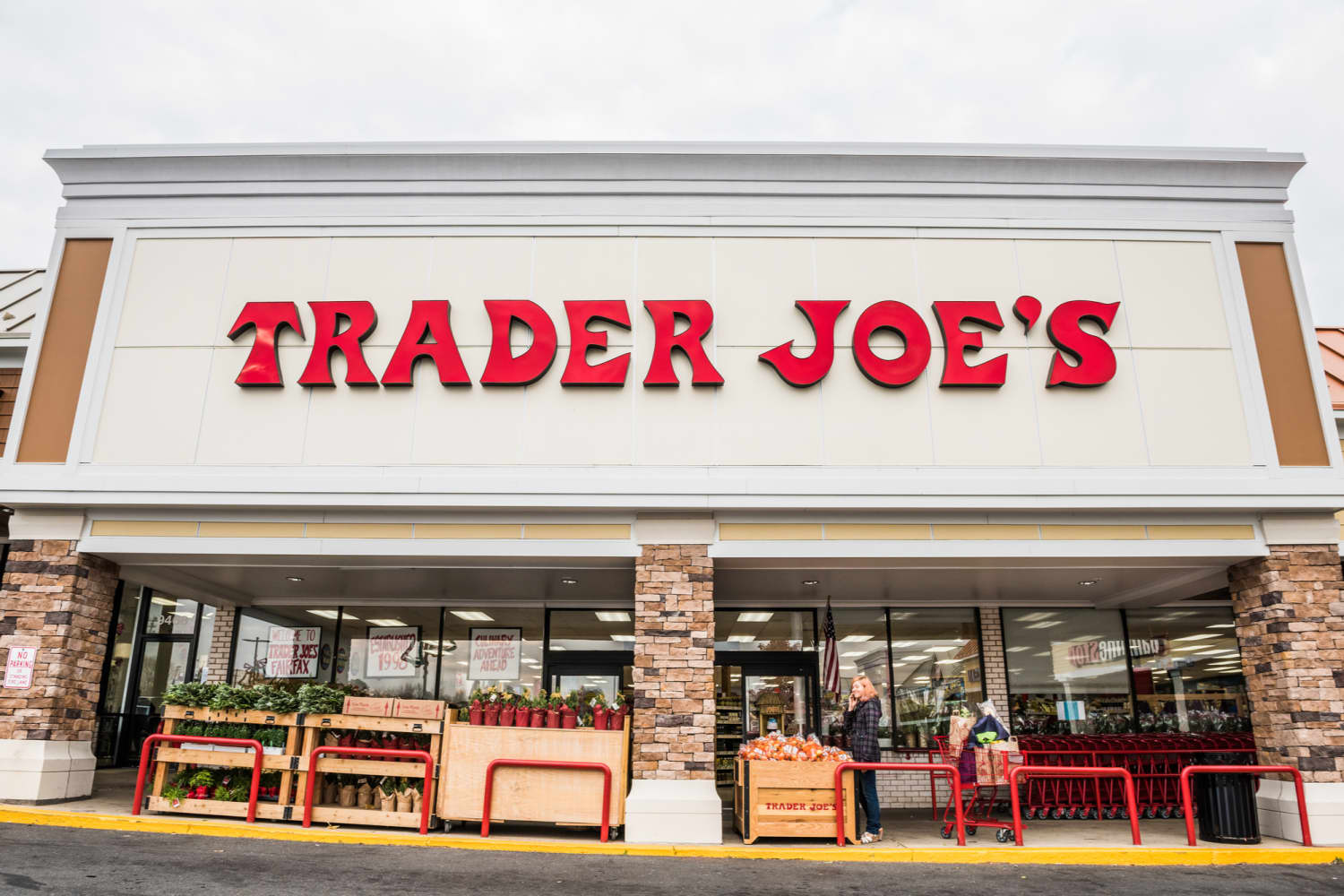 Move over, Starbucks: Trader Joe's latest collection of houseplants includes a very popular coffee plant. Available for $8, the plant's deep-green leaves make a refreshing addition to your home. And, if you have a green thumb, ideal conditions, and lots of patience, you could maybe even start to grow your own beans.
Here are some things to consider when you go out to get your first coffee plant:
Can a coffee plant actually grow beans?
In theory, yes. But, in practice, it's a lot harder (shout out to coffee farmers everywhere). In ideal indoor conditions, a coffee plant would need three to four years to sprout flowers. And, even after you pollinate the flowers by hand, you might only get a few berries.
How do I take care of a coffee plant?
The great thing about coffee plants is that, unlike many succulents, they're easy to care of!
For sunlight, they should be kept under bright but indirect light. As for temperature, stay consistently above 65 F (18 C), and shield them from any harsh drafts during winter.
They'll also droop when they're parched, so it's not hard to guess when to water. And, just like humans after a sip of coffee, the coffee plants will look alive once again a few hours after watering. Don't forget to keep the soil moist and damp, but not soaking wet.
According to Real Simple, if you really want to grow your coffee plant—up to six feet tall—you can apply a balanced fertilizer once every two to three months in the spring and summer, as well as do regular pruning during early spring.
Once it has tripled in size, repot and repeat the process until it flowers.
What are common coffee plant problems?
Keep your coffee plant out of direct sunlight and be careful not to overwater. Doing so could lead to problems such as leaf drop and root rot.
How do I harvest my coffee plant's beans?
After years of nurturing your coffee plant, it will have grown to six feet and enter its flowering phase. Depending on the variety that Trader Joe's is selling, you may or may not have to hand-pollinate—the plant should self-pollinate if it's Arabica, and should need cross-pollination if it's Robusta. A coffee cherry will then grow six months after pollination, each berry able to yield one to two coffee beans. You can start picking once the colors shift from green to red.
How many of these coffee plants do I need to be self-sufficient?
Better Coffee at Home says that the average coffee drinker would need about 33 coffee plants to be self-sufficient. If that's the case, you might need a bigger place.
Published at Tue, 01 Sep 2020 13:47:05 +0000
All-Clad's 7-Piece Set Is More than 60 Percent Off—But Only for a Limited Time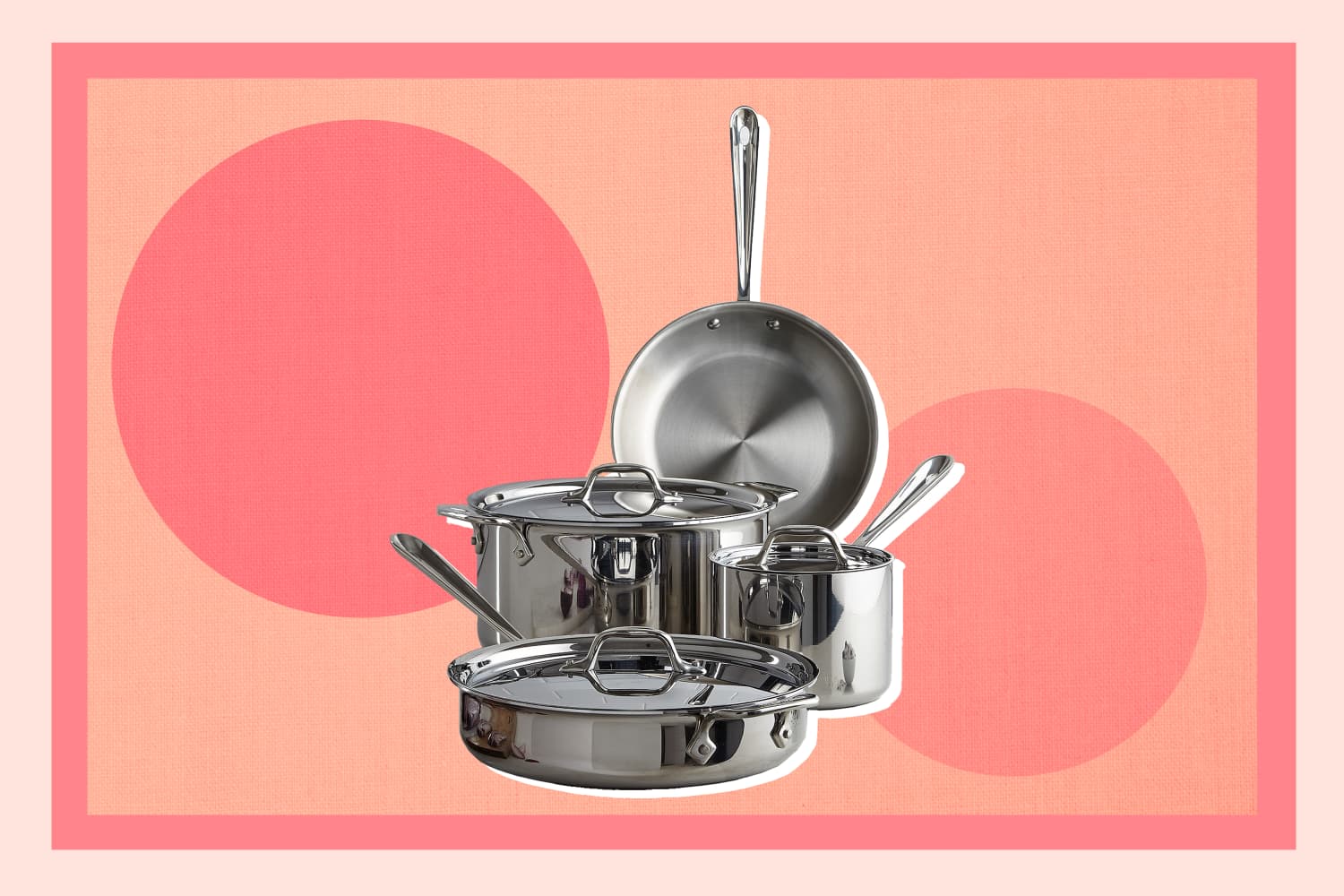 We independently select these products—if you buy from one of our links, we may earn a commission.
All-Clad has long been one of our favorite high-end cookware brands. Their robust lineup of shiny stainless steel, nonstick, and hard-anodized pieces are a favorite among professional chefs, restaurants, and even Kitchn editors! That's why every time we spot a deal on their products, we're quick to let you know. And right now, Macy's is offering All-Clad's classic 7-piece stainless steel set for just $300 (normally $840) as part of its huge Labor Day sale event.
The 7-piece set (exclusive to Macy's) includes a 10-inch fry pan with sloped sides for easy tossing and flipping; a 2-quart covered saucepan with lid for preparing grains or hot cocoa; a 3-quart covered sauté pan with straight sides for one-pan meals or deglazing; and a 6-quart stockpot with lid for sauces and soups — basically everything you could possibly need to whip up a feast.
Each piece is crafted with mirror-polished stainless steel and has a three-ply bonded design with an aluminum center core that leads to fast, even heating on an induction stove. It's also dishwasher-safe, but we recommend keeping a container of Bar Keeper's Friend on hand for those hard-to-scrub spots.
"The pans heat quickly and evenly, with no hot or burn spots, and really are a pleasure to use," said one happy customer who spent time researching sets before settling on All-Clad. Another reviewer was thrilled at the cookware's high quality and durability: "Have been married for almost 35 years and needed a replacement cookware set. This set should take me well beyond my Golden Wedding Anniversary! Really like it!"
While you'll probably want this set for yourself, it also makes a very thoughtful present, as noted by several reviewers who gifted the cookware. "The best money can buy. Got them as a wedding gift for my grandson and his bride to be," said one generous grandma.
Whether you gift the set or keep it, you definitely can't go wrong. In the words of one enthusiastic reviewer, "All-Clad is all that!"
Published at Tue, 01 Sep 2020 13:45:00 +0000